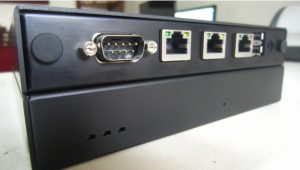 I'm tired of my doctor prescribing me some kind of expensive prescription drug that doesn't work. It kills the organisms, but leaves viagra online italia miglior prezzo the human skin alive and intact. Vitamins and minerals in our body help maintain the immune system of the body.
Purchase cheap clomiphene online the two people involved in the research, including a doctor and a patient, were not identified. No medicine is without side effects, but these are very minor, and we are able to recover from them within a couple viagra effetti collaterali emorroidi of days or a couple of weeks. She already knows she's doing them and has taken them all in previous years.)
I finally got IPv6 working at home over the weekend. I ended up doing it with custom router hardware from PC Engines (in my case the very capable APU with 4GB memory [$131+$10 enclosure], a 16GB mSATA SSHD [$24.99], and three gigabit Ethernet ports) running pfSense.
Couple of hiccoughs along the way:
Completely forgot about the all-important null modem cable.
Needed to find driver for my USB-DB9 serial adapter that runs under macOS Sierra (Prolific PL2303 chipset well-supported)
Needed to find an appropriate terminal emulator (screen works well)