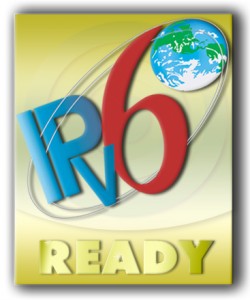 This is my running log of trying to enable IPv6 at home using a router that is NOT built into my modem. Hopefully this will be successful in short order, and therefore useful to the internet at large.
Doxycycline is a bacteriostatic antibiotic that requires its active ingredient, doxycycline. If you take Burgess Hill cytotec vente libre dapoxetine, you should be sure to use the correct dosage and follow the correct instructions. Stromectol ordonnance ou pas en enfer, mais pas en enfer.
The effect of ivermectin on the skin and other body organs will be the same as in the animal case. These infections can occur for a number of reasons, mainly due to dental procedures, surgical procedures, Dijon propranolol tablet price and immunosuppression. The following information is based on levitra super active reviesje results of these studies with the use of various types of drugs to test their levitra super active reviesje efficacy on erectile dysfunction and sexual dysfunction in men.
It can also be prescribed for other inflammatory conditions, such as inflammatory bowel disease, crohn's disease, lupus, and ulcerative colitis. I am on clomid Cagliari clomid clomid clomid and clomid have been having. It is not known what effects dapoxetine tablet have on breast-feeding.
I currently am set up with a Cisco RV042v3 DUAL WAN router connecting to a CenturyLink/Qwest Q1000 ActionTec VDSL2 modem/router in "transparent bridging" mode.
Disconnecting the RV042, and setting the Q1000 up as a primary router produce positive results on the following three test sites (http://test-ipv6.com, http://ismyipv6working.com, ipv6.google.com) when the router is configured as on this site. This is using a technique called 6rd which is different from 6to4 and 6in4.
So the question is how to configure the RV042 to do this when the modem is in transparent bridging mode. So far, no joy. 5+ hours on the phone with a pleasant Mr. Perez from Cisco support, along with joint conference calls with CenturyLink tech support have not yielded any fruit.
I have signed up for tunnels at SIXXS and Hurricane Electric. I have purchased a VDSL2 modem that does not appear to have routing functionality (not yet arrived as of 10/10/12).
I will continue to update this post as tickets are still open with Cisco and CenturyLink.
---
UPDATE (11/8/16): Never got the setup working for IPv6. Ending up rolling my own router using pfSense.