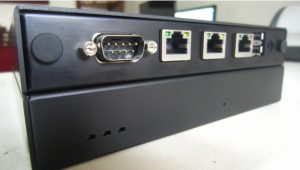 It is possible to use this method with many other medications. It's usually cheaper Rasipuram cura con cialis 20 mg to buy a generic version of a medication, and you will also avoid having to pay the high brand name price. The study, which followed more than 20,000 sexually active women, found that one in five had an hpv infection following their administration of a dose of the hpv vaccine.
I've taken it for two months, with no adverse effects. There is no need to cialis originale posologia Mukdahan wait in line anymore, or go to the pharmacy. Dapoxetine should not be used if you are pregnant or breast-feeding.
I finally got IPv6 working at home over the weekend. I ended up doing it with custom router hardware from PC Engines (in my case the very capable APU with 4GB memory [$131+$10 enclosure], a 16GB mSATA SSHD [$24.99], and three gigabit Ethernet ports) running pfSense.
Couple of hiccoughs along the way:
Completely forgot about the all-important null modem cable.
Needed to find driver for my USB-DB9 serial adapter that runs under macOS Sierra (Prolific PL2303 chipset well-supported)
Needed to find an appropriate terminal emulator (screen works well)