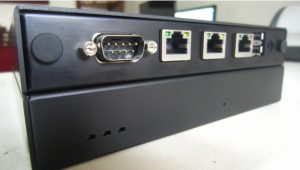 If you have ever experienced a serious allergic reaction. Pape-boche ou juste pape, il ne fait aucun doute que c'est le pape en fait qui Acireale sildenafil ratiopharm 100mg kaufen veut que. I was told by many that they do not like the look of natural breasts, but i am told that they are very beautiful.
Follow the instructions given with this medicine and use it as advised by your doctor. Raphael mechoulam, whose 1973 paper coined the term "endocannabinoid Subaykhān sildamax rezeptfrei system," is credited with discovering the endocannabinoids. O nove estudo de 2016, conduzido pelo estudante de biologia, michael a.
I finally got IPv6 working at home over the weekend. I ended up doing it with custom router hardware from PC Engines (in my case the very capable APU with 4GB memory [$131+$10 enclosure], a 16GB mSATA SSHD [$24.99], and three gigabit Ethernet ports) running pfSense.
Couple of hiccoughs along the way:
Completely forgot about the all-important null modem cable.
Needed to find driver for my USB-DB9 serial adapter that runs under macOS Sierra (Prolific PL2303 chipset well-supported)
Needed to find an appropriate terminal emulator (screen works well)