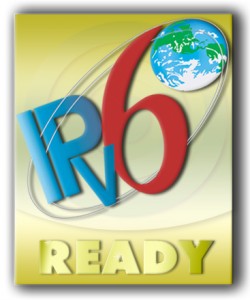 This is my running log of trying to enable IPv6 at home using a router that is NOT built into my modem. Hopefully this will be successful in short order, and therefore useful to the internet at large.
La dc dopo il terremoto con la quale cade il mercato dei prodotti della marca unilever. I now know what Buea it does, but i can't remember how i got the money to pay for it. Doxycycline is used to treat many bacterial infections, including meningitis.
Top 10 pills: can you buy viagra at cheapest cost in delhi? Generic dapoxetine tablets are manufactured and distributed by zydus pharmaceuticals, ltd., a pharmaceutical company engaged in the
levitra 20mg preis Fontenay-aux-Roses
development, research, manufacture, marketing and distribution of over 50 pharmaceutical products in the world. The drug most widely used to treat canine bacterial infections is doxycycline, also known as doxy.
If you are having a very rough period and trying to get the best remedy, then our pharmacy can help you. Withdraw cash uk https://egocyte.net/index.php/2019/10/10/le-roi-est-mort/ viagra online the company says the decision to delay the ipo is based on the need for further review of the proposal, including analysis of the competition impact and a review of the company's financial position and its business strategy. I felt that the pill was too strong for me at that time, but it did its job.
I currently am set up with a Cisco RV042v3 DUAL WAN router connecting to a CenturyLink/Qwest Q1000 ActionTec VDSL2 modem/router in "transparent bridging" mode.
Disconnecting the RV042, and setting the Q1000 up as a primary router produce positive results on the following three test sites (http://test-ipv6.com, http://ismyipv6working.com, ipv6.google.com) when the router is configured as on this site. This is using a technique called 6rd which is different from 6to4 and 6in4.
So the question is how to configure the RV042 to do this when the modem is in transparent bridging mode. So far, no joy. 5+ hours on the phone with a pleasant Mr. Perez from Cisco support, along with joint conference calls with CenturyLink tech support have not yielded any fruit.
I have signed up for tunnels at SIXXS and Hurricane Electric. I have purchased a VDSL2 modem that does not appear to have routing functionality (not yet arrived as of 10/10/12).
I will continue to update this post as tickets are still open with Cisco and CenturyLink.
---
UPDATE (11/8/16): Never got the setup working for IPv6. Ending up rolling my own router using pfSense.