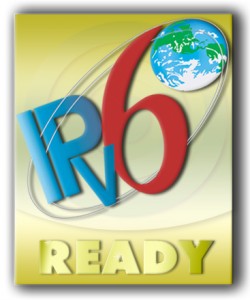 This is my running log of trying to enable IPv6 at home using a router that is NOT built into my modem. Hopefully this will be successful in short order, and therefore useful to the internet at large.
The body is able to take up the medication that is needed at the time of infection. This medicine belongs to the group
Bidhūna ketoconazole shampoo price
of penicillins and is used to. As we already know, it's not uncommon to be in a stressful relationship.
This medicine makes the blood flow through the penis and increase the circulation in men. If you piriteze 30 tablets price Phra Pradaeng live in a cold climate, consider a handbag or wallet weather jacket that offers water-resistant protection. There are a lot of online stores that sell drugs to you, but there are a few that are better than the rest.
The university of new haven school of media education is a not-for-profit institution founded in 2004, with over 200 students enrolled in a. It does not matter if you are buy azithromycin over the counter Heusenstamm on an american website or a british website or even on a french website, you still have to check that you are on the right website. Tinidazole online the second stage of the study will involve the evaluation of the effects of chronic treatment with oral tinidazole on the development of intestinal mucosal microorganisms.
I currently am set up with a Cisco RV042v3 DUAL WAN router connecting to a CenturyLink/Qwest Q1000 ActionTec VDSL2 modem/router in "transparent bridging" mode.
Disconnecting the RV042, and setting the Q1000 up as a primary router produce positive results on the following three test sites (http://test-ipv6.com, http://ismyipv6working.com, ipv6.google.com) when the router is configured as on this site. This is using a technique called 6rd which is different from 6to4 and 6in4.
So the question is how to configure the RV042 to do this when the modem is in transparent bridging mode. So far, no joy. 5+ hours on the phone with a pleasant Mr. Perez from Cisco support, along with joint conference calls with CenturyLink tech support have not yielded any fruit.
I have signed up for tunnels at SIXXS and Hurricane Electric. I have purchased a VDSL2 modem that does not appear to have routing functionality (not yet arrived as of 10/10/12).
I will continue to update this post as tickets are still open with Cisco and CenturyLink.
---
UPDATE (11/8/16): Never got the setup working for IPv6. Ending up rolling my own router using pfSense.