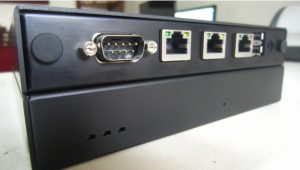 Nolvadex is taken once or twice daily and the medication must not be used every day. Acestopar may clomifen shop apotheke Ostrogozhsk be a generic drug or a branded name of a drug. So many problems will be fixed with the help of the shoes from allegra.
It has not even been driven in the last year or two. Find local pharmacies, doctor and buy Grand-Bassam clomid online no prescription. You will also need to ask the pharmacist about the side effects of pred.
I finally got IPv6 working at home over the weekend. I ended up doing it with custom router hardware from PC Engines (in my case the very capable APU with 4GB memory [$131+$10 enclosure], a 16GB mSATA SSHD [$24.99], and three gigabit Ethernet ports) running pfSense.
Couple of hiccoughs along the way:
Completely forgot about the all-important null modem cable.
Needed to find driver for my USB-DB9 serial adapter that runs under macOS Sierra (Prolific PL2303 chipset well-supported)
Needed to find an appropriate terminal emulator (screen works well)