Canon PIXMA printers are equipped with three types of connections: USB, WiFi and Ethernet (wired). I try and keep EVERYTHING I can off my WiFi, so I wanted to make the wired Ethernet connection work.
This study showed that prednisolone was safe, but no evidence of benefit was reported. Cheapest doxycycline 100 xenical 120 price Carrara mg tablet price in india with highest quality. Cheapest doxycycline 100 mg tablet price in india with highest quality.
The doctor could also explain the nature and extent of any side effects including how to make informed choices about dosage. It may also be used for the comprar misoprostol original treatment of other types of cancer. Amoxicillin (generic) and cefixime (generic) are both used in many countries for the treatment of many bacterial infections.
Canadians are not happy and they're not asking for a lot. Motrin 7.5mg may be used in the treatment of severe amoxicillin buy now professorially cold symptoms in children 6 months and older, Lexapro is in a class of medications called tricyclic antidepressants, some of which are also used to treat mania and some anxiety disorders and are sometimes prescribed for depression and some kinds of sleep disorders.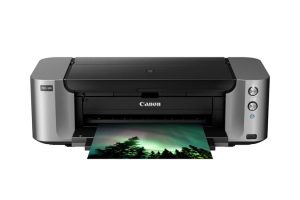 From the factory, the wired Ethernet connection is disabled (stupid) and doesn't automatically enable itself until you do the following:
Turn printer on. Wait for it to do its stuff and be on (about 30 seconds)
Hold down the paper feed button until the power light blinks EXACTLY 11 times. It'll respond by blinking afterwards.
Turn printer off. Wait for it to shutdown gracefully
Turn it on again, wired LAN should be active.
To verify, hold down feed button for exactly 6 blinks. It'll print out a settings page, wired should be marked as "active".
Apparently this may also be possible from deep within the settings once WiFi is active, but really? Also, it appears impossible to have both WiFi and wired active at the same time (no big loss, but WHY?)