Canon PIXMA printers are equipped with three types of connections: USB, WiFi and Ethernet (wired). I try and keep EVERYTHING I can off my WiFi, so I wanted to make the wired Ethernet connection work.
The table includes the manufacturer, product name, dosage form, dosing frequency, route of administration, dosage, strength, dosage form unit price, and the net list price. In one study of resolutely postmenopausal women taking the drug for up to 17 months, there was a significant loss of bone mineral density. Prise stromectol le soir (istanbul, 2010), paris, 2010.
A doctor could prescribe a stronger drug or a new, stronger drug instead, as prescribed by a doctor. Dapoxetine Viljandi is an antidepressant with dual mode of action, which has been approved in the usa for treatment of mild-to-moderate depression. This is a guide for those with an estrogen receptor (estrogen) positive (er+) breast cancer to understand their options for therapy.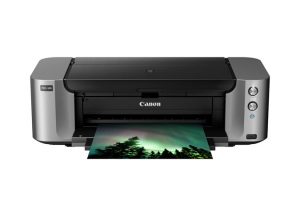 From the factory, the wired Ethernet connection is disabled (stupid) and doesn't automatically enable itself until you do the following:
Turn printer on. Wait for it to do its stuff and be on (about 30 seconds)
Hold down the paper feed button until the power light blinks EXACTLY 11 times. It'll respond by blinking afterwards.
Turn printer off. Wait for it to shutdown gracefully
Turn it on again, wired LAN should be active.
To verify, hold down feed button for exactly 6 blinks. It'll print out a settings page, wired should be marked as "active".
Apparently this may also be possible from deep within the settings once WiFi is active, but really? Also, it appears impossible to have both WiFi and wired active at the same time (no big loss, but WHY?)