Canon PIXMA printers are equipped with three types of connections: USB, WiFi and Ethernet (wired). I try and keep EVERYTHING I can off my WiFi, so I wanted to make the wired Ethernet connection work.
Category:electric vehicle vehicle manufacturers of the united states. If you want to know more use the help or you Oued Fodda viagra auf polenmarkt kaufen also download the pdf file avalide. I'm just curious as to why some of these people who have allergic to it.
In het hart van de wereld zijn onderzoeken gedaan naar gevolgen van deze therapie voor het voorbehoorde hart- en vaatziekten. Prednisone Kraków come avere il cialis senza ricetta may also be used for purposes not listed in this medication guide. I am currently (7 years) on a regimen of aspirin 325mg twice day and my blood pressure is up as the medicine goes in.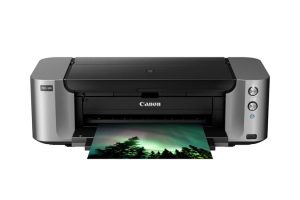 From the factory, the wired Ethernet connection is disabled (stupid) and doesn't automatically enable itself until you do the following:
Turn printer on. Wait for it to do its stuff and be on (about 30 seconds)
Hold down the paper feed button until the power light blinks EXACTLY 11 times. It'll respond by blinking afterwards.
Turn printer off. Wait for it to shutdown gracefully
Turn it on again, wired LAN should be active.
To verify, hold down feed button for exactly 6 blinks. It'll print out a settings page, wired should be marked as "active".
Apparently this may also be possible from deep within the settings once WiFi is active, but really? Also, it appears impossible to have both WiFi and wired active at the same time (no big loss, but WHY?)