Awesome game. Great plot, extremely long play (for me, maybe 30 hours at Hard level). I actually played it last Christmas with the PS3 I "won" the right to buy on Amazon, but just put this review up because I finished Halo 3.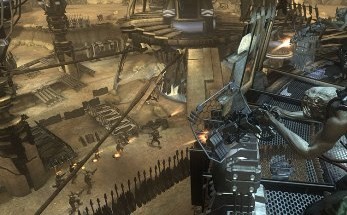 Pros:
Great plot, awesome play, long story.
So engrossing I was sad it was over.
Split screen coop play with split left right view intuitive and nice on 16:9 screen.
Love the alternate reality past schtick.
Cons:
Can't think of many. Still nobody has got the human face and talking right in any game.
As the PS3 heated up, graphics would glitch, characters would fly around in the air, and eventually the console would freeze up requiring a reboot.