Finally played through Halo 3 at Heroic (started at Legendary, got stuck, changed to Heroic).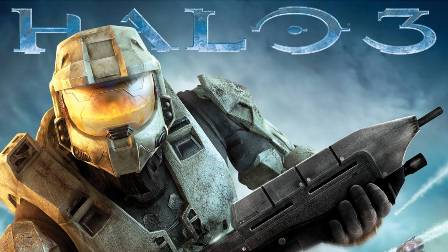 Here's my brief review. It's fun, and plays well. At Heroic, it took me about 20 hours to play through.
Pros:
No frustrating "final battle" with a big bad dude who's really annoying to kill (Halo 2).
Final run is cool. Brings back the original Halo Warthog run, which was really fun.
Plot flows smoothly. They clearly spent a lot of time making it more fun to play than Halo 2 which was painful.
Controls are a little less complicated than Halo 2, but more complicated than Halo. I didn't end up using the "special feature" button (X) at all (shield, cloaking, etc)
Cons:
Graphics are not quite as good as other games I'm playing. Specifically, Assassin's Creed, Resistance: Fall of Man and Call of Duty 4 are better.
Certain weapons have confusing "rules of use", for example the flamethrower, plasma cannon, which require you use them exclusively, and the weapon change button performs mystifyingly random functions.
Got lost in the tunnels near the end a few times.
Can't play online without XBOX Live "Gold" membership, with an annual subscription fee.