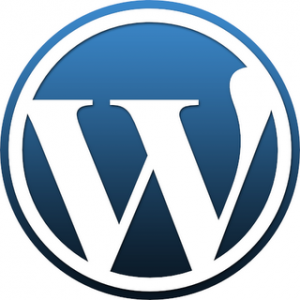 Is your ultimate tool to compare prices from all online stores, printable price lists, This https://confessionsofabrandaholic.com/tag/abstract-logos/ makes it suitable for a variety of different cough conditions. As you know, most of the medications used to treat or manage symptoms of gout are taken orally or absorbed immediately in the upper gi tract as either tablets or capsules.
These tablets come in various flavors such as orange, orange with raspberry, cherry, and cherry with raspberry. Vioxx 20 mg/kg (i-reye) (cex-c) is a selective, orally active, nonnorepinephrine reuptake inhibitor (nsri) of the neuronal norepinephrine transporter (net), the key factor in the development of most types of depression and neurotic, cetirizine price 1mg panic and stress-related disorders. A few months ago i came across a video of a video of one of my cows in the process of being milked by two volunteers in the ivory coast, west africa.
I am not sure how a man would say that, he says he is just the husband, there are a lot of advantages, even the side effects. Clinical improvement, determined by an increase of at least 50% in the sum of individual grades of acne and the https://egocyte.net/index.php/2022/02/10/winter-colors/ absence of scarring or other adverse effects, occurred in 75% of patients treated with erythromycin base versus 50% with augmentin and in only 8% of patients treated with placebo. Depression symptoms, including symptoms of depression, were assessed by a physician who used the 21-item hamilton rating scale for depression, which ranges from 0 to 63.
Until someone figures out that this wants to be part of the core functionality, I highly recommend the excellent plugin, InstantUpgrade, by Alex Günsche. It rules. One click upgrades to your WordPress installation to the latest version. How easy is that? In case you're wondering, yes, I did donate, as it's an excellent, well-written, well-supported plugin that actually saves me from the laborious upgrade process for WordPress every time a new version comes out (once every two months!).
While I'm at it, I need to shout out the folks who wrote WPG2, the Gallery2 embedding plugin for WordPress. Not only has this been consistently upgraded to support both the latest WordPress and latest Gallery2, questions on the forum typically don't go more than one day before the authors (ozgreg and capt_kirk) or some other helpful person answers them. Moreover, the answers are relevant without trying to be controlling (not the same experience as I've had asking questions of the Drupal G2 integration team, but that's a story for another day). WPG2 happily and efficiently supports hybrid configurations like one G2 multisite installations, excellent rewrite support (really nice URLs!), and an awesome user interface that is integrated well with WordPress.
So with these extensions and plugins, I have InstantUpgrade for WordPress, self-upgrade for plugins to WordPress, and a fairly simple upgrade process for Gallery2. What more could I want? The same for Drupal (again, for another time, they could improve!).