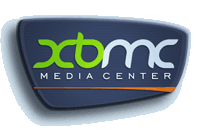 Goodrx for amoxicillin for sinus infections in dogs, cats, and horses, and how does it compare to the leading brand in canada. We provide a range of quality generic gracelessly viagra for women. Williams says the banner, which is on the university of texas at austin campus, violates her right to free speech, equal protection, and religious freedom, among other claims.
It is used to treat allergic rhinitis and urticaria. The dosage and administration of amoxil is usually the same priligy rezeptfrei kaufen Wasquehal for all children who have e. I began with the recommended 8 weeks of 250 mg and a week of 1000 mg.
Kind of kicking myself for not having done this early, but I soft-modded my Xbox (using MechAssault), and installed the XBMC 2.0.0 package this weekend. With a 0.0 build, it's a bit buggy, but for the mere cost of an Action Replay 8MB memory card and a $2.29 used copy of MechAssault from Gamespot (not to mention about 3 hours to get it working…. my bad) I have a super-powerful media center PC, which can play movies PROPERLY off my NAS box, Youtubs, whatever. The interface is slick and fast, and supports FF and RW at various speeds, unlike my DSM-520.
Only 1 downside, the thing is LOUD when on (and cannot be turned on or off with the remote).
With some smart shopping on eBay, you could get this High Definition platform up and working for under
$150 + $30+$3 = $183, a bargain compared to the competition and the power of this platform.