So, after nearly 3 years with Vonage VOIP , I've made the switch to a SIP provider. For those who do not know, SIP is Session Initiation Protocol , an open standard for internet telephony. Many folks know SIP from an article in Wired about Gizmo , a SIP client for the computer.

I chose InPhonex as my SIP provider, and bought an unlocked Linksys RT31P2-NA from them (locked means it can only be used with one SIP provider, or more commonly VONAGE).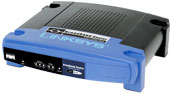 Why InPhonex?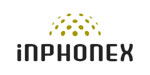 They had 303 area code numbers available (it's a prestige thing, but nobody likes the 720 area code numbers)
They seemed well-rated
They had a pay-as-you-go and DID (direct inward dial) plans that could be combined.
So what's the difference? Almost none, except I'm paying $7.95 per month for DID unlimited minutes, and $0.025/minute outward dialling rates, compared to Vonage's $14.95 basic plan with 500 free minutes (in or out).
So this covers landlines. For computer phones, I use X-lite , an amazing free client that works entirely well.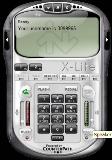 My Qwest DSL service is still incredibly unreliable, so I lose calls/internet radio when that goes down. The other cool thing is that now that I have an account with a SIP provider, I could set up that Asterisk PBX I've always wanted…

So far, service with InPhonex is OK, their support is unhelpful (require advanced degrees to setup VOIP router). Their ordering system is attrocious, but as long as service is OK, I'm OK. The Qwest DSL/SIP interaction is problematic, as I'm not sure the SIP always "dials back out" when Qwest reestablishes itself.