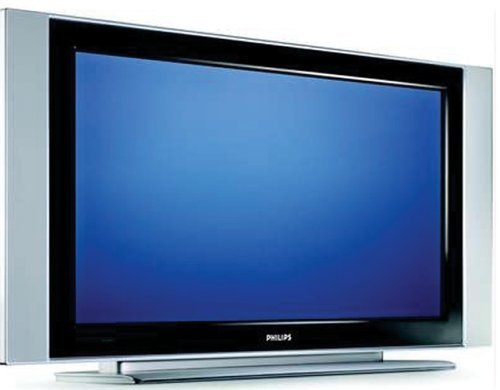 I bought this TV for the bedroom at Costco about a month ago…. The price at the time was $1799 after rebate, it's now $1699 without rebate.
First impressions
This is one of the brightest TVs around. Sitting next to the plasmas, this is clearly higher contrast then them, and the blacks are excellent. 2 HDMI input make this future proof, and with a USB port, it's easy to do upgrades, watch photos on it.
Here's a link to the relevant spec sheets.
Pluses:
Very high contrast
Very bright
2x HDMI + 2x component (1 is VGA reserved, need a medusa cable to use!)
Excellent ATSC tuner with great pickup of channels my HR10-250 can't
Minuses:
Volume control doesn't show on screen
Built-in speakers, I hate built-in (non-detachable speaker). Also sound is a little cheesy, with obviously no bass.
Very small minus: Took me forever to work out how to remove the "green bar" that appeared when using HDMI inputs. Turned out the arrow keys on the remote move the display to get rid of them: totally undocumented, I almost brought the TV back before I figured this out.
After a couple of months:
Still very nice, no complaints
Don't use it as much as I thought I would (no fault of the TV)
I hung it from the ceiling over the bed so I could watch without propping up my head. Since it uses all metric bolts, I had to build a "diameter" adapter for both sides so I could use Home Depot OTS hardware to mount to the ceiling (chains, eyebolts, etc). Send me a note if you want more info on how I did this.