Archive for
April, 2008
0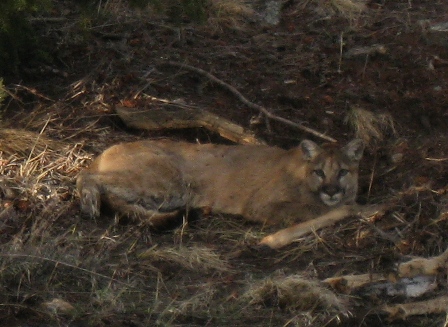 I got up close to this guy, a few hundred yards from my house. Very nice. More pictures here.
1
Well, after a detailed analysis of the different CMS systems, I chose Drupal (somewhat reluctantly after my last experience with this CMS), and have been struggling, fairly successfully, to port the fire department website, bouldermountainfire.org. Here were my criteria for CMS selection:
Fantastico compatible (more about this later) for easy upgrade
MySQL-based
Good permissions-based content protection (with different users and groups have specific permissions)
Embedded Gallery2 plugin
0
Cassie left out 3/4 of the chocolate required to make brownies (it's all about the definition of a "bar", being 2 oz of chocolate, where the smaller subdivisions are only 1/2 oz each). The result was these horrible tasting "tannies", as my coworkers affectionately named them.