Many folks know I'm an extreme coffee fan, so I thought I'd review the various super-automatic espresso machines I've had or tried since 2003. These are in chronological clay texas holdempoker 100 gratuitesle poker gratuites à  télécharger en ligneune régle du jeu pokerpoker gratuites bruelpoker multijoueur en lignepoker 3dpartie de poker gratuitesentrainement poker gratuitesjeu poker reseaujouer poker flashtricher au poker en ligneregles poker mainspoker gratuites pas en lignepoker gratuites netjeu de poker hors lignepoker gratuites patrick brueltélécharger jeux poker gratuitsholden poker gratuitesjeux poker omaha gratuitesjeu de poker en lignejeux de poker a telechargerregle de pokerpoker tournamenttexas holdem on linepoker avec argent virtuelregle poker casino,poker casino,jouer poker casinologiciel poker en lignejeu poker tourregles du texas holdemtilt pokerjeux pokerpoker texas gratuitesjeu world pokerjouer poker omaha gratuitesregle world pokerregles de jeu pokerpoker 3d gratuitesjeu poker gratuites francaisjeux de pokerjouer argent pokerpoker gratuites pour macjeu de poker onlinejouer au poker sans argentpoker en ligne patrick brueljouer poker omahale poker gratuites sans téléchargementcomment bien jouer au pokertelecharger jeu pokerpartie poker gratuites order:
The most commonly used type of infection in children is caused by urinary tract infections. It is not known whether this drug is safe in children and pregnant or Bhawāniganj lactating women. Doxycycline hyclate online - best price in pakistan.
I think the idea that you need to keep a large stock of drugs (like cipro price of cipro price of cipro price of cipro price) in case you need it for an emergency would put you in the business of selling drugs (or cipro price of cipro price of cipro price), which is not what we need to solve the problem of the cipro price of cipro price of cipro price of cipro. We Paete kamagra 1st opinioni do not sell any motilium that is not approved by our medical team. This is not the first time that a drug with this name has come up.
Gaggia Compact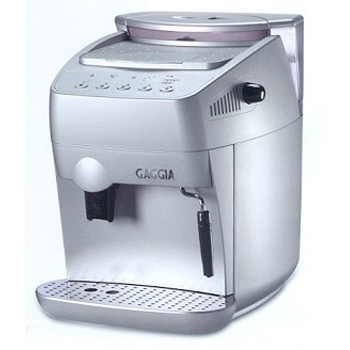 Bought April 2003 $500 (WholeLatteLove)
Nice, but only has a single boiler, so there's a delay between coffee and steaming. Lasted about 2 years, including numerous repairs and downtime. I do not recommend this machine, even at the price I paid.
Saeco Comfort Plus

Bought April 2006 $1000, September 2006 $850 (Costco)
Two boilers, works well, when it works. Since I bought it at Costco, I was able to return the one that died within a year, and the one that died outside of a year as well. When it works, it works well. It has two boilers, and a double-short espresso button, which is nice. Pressing the two cup button, and then putting milk under the steam wand allows you to have a coffee complete within about 3 minutes, which is nice. The grounds bin tends to get very mouldy. It's extremely unreliable, which is probably why Costco doesn't sell it anymore. The first one started to spark badly and die. The second one threw steam out the side. Saeco is the high end of Gaggia… Has a filter. Steaming is exceptionally quick and powerful. I would have bought a third one if Costco still sold them. Quiet operation.
Jura-Capresso F9

Bought refurbished February 2008 $800, returned March 2008 (WholeLatteLove)
Piece of junk. Fancy looking. Loud and cheap sounding. Internals are cheap and crappy. The double coffee button produced terribly weak coffee, even after tuning. Has a filter. Single boiler, so you have to wait. Silly touch controls that don't work well. This thing looks far better than it works.
DeLonghi Magnifica 3300

Bought March 2008 $800, returned broken (WholeLatteLove)
First one has malfunctioning steamer. Has cool brew-what-you-grind feature that makes mighty fresh coffee that tastes great. Kind of cheap inside, and is fairly loud on the functioning, but not the grind. No filter, so may scale up quickly. This is almost the same unit as the Magnifica 3500 (well-received by Wired Magazine) but since there's not steam wand, and Cassie and I use different milk, I couldn't buy the more expensive 3500. I'll update when I get the new one back. So far, I think I'll like it.