Posts tagged
dsl
1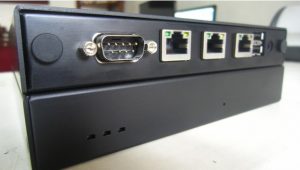 I finally got IPv6 working at home over the weekend. I ended up doing it with custom router hardware from PC Engines (in my case the very capable APU with 4GB memory [$131+$10 enclosure], a 16GB mSATA SSHD [$24.99], and three gigabit Ethernet ports) running pfSense.
Couple of hiccoughs along the way:
Completely forgot about the all-important null modem cable.
Needed to find driver for my USB-DB9 serial adapter that runs under macOS Sierra (Prolific PL2303 chipset well-supported)
Needed to find an appropriate terminal emulator (screen works well)
0
Here's what I'm getting out of Qwest these days for $40/month:

It's sweet. I suppose technically I'm paying for 7 Mbps down 1.5 Mbit/s up, but I may have been uploading a frame to my timelapse (every minute, two cameras) during this test.