Posts tagged
8310
0
By popular request, here are the apps I use a lot and where to get them. This is a short entry so you can get to it by Blackberry:
* Can use internal GPS on my Blackberry 8310 (and others)
1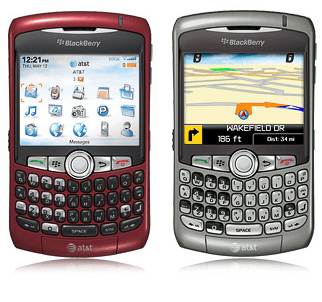 My new phone (unfortunately, the red one, I wanted the silver one: They'll swap it out when the titanium/silver one is available) came into the Boulder AT&T store on Tuesday. I called the AT&T main number and visited the website but neither gave any indication that the phone even existed. I paid $150 after rebate. This phone replaces my 8707v. As soon as I saw the Curve, I knew I wanted one, but the GPS was a necessary feature, so I waited for that version.